Tottlr Climbing Cube.
Get Yours Now.
Indoor Climbing Toys for Active Toddlers and Kids.
✔️ Build Self-Confidence
✔️ Natural Movement
✔️ Unlock Creativity
✔️ Natural Play
✔️ Only Wood, No Plastic
✔️ Strength & Balance
✔️Gross Motor Skills
✔️Body Awareness
Tottlr Climbing Cube
Starting at $199.95
Ships in 1-3 Business Days
Order your Tottlr Climbing Cube as a stand alone climber or with either the slide or rock
climbing ramp attachment by selecting your variation.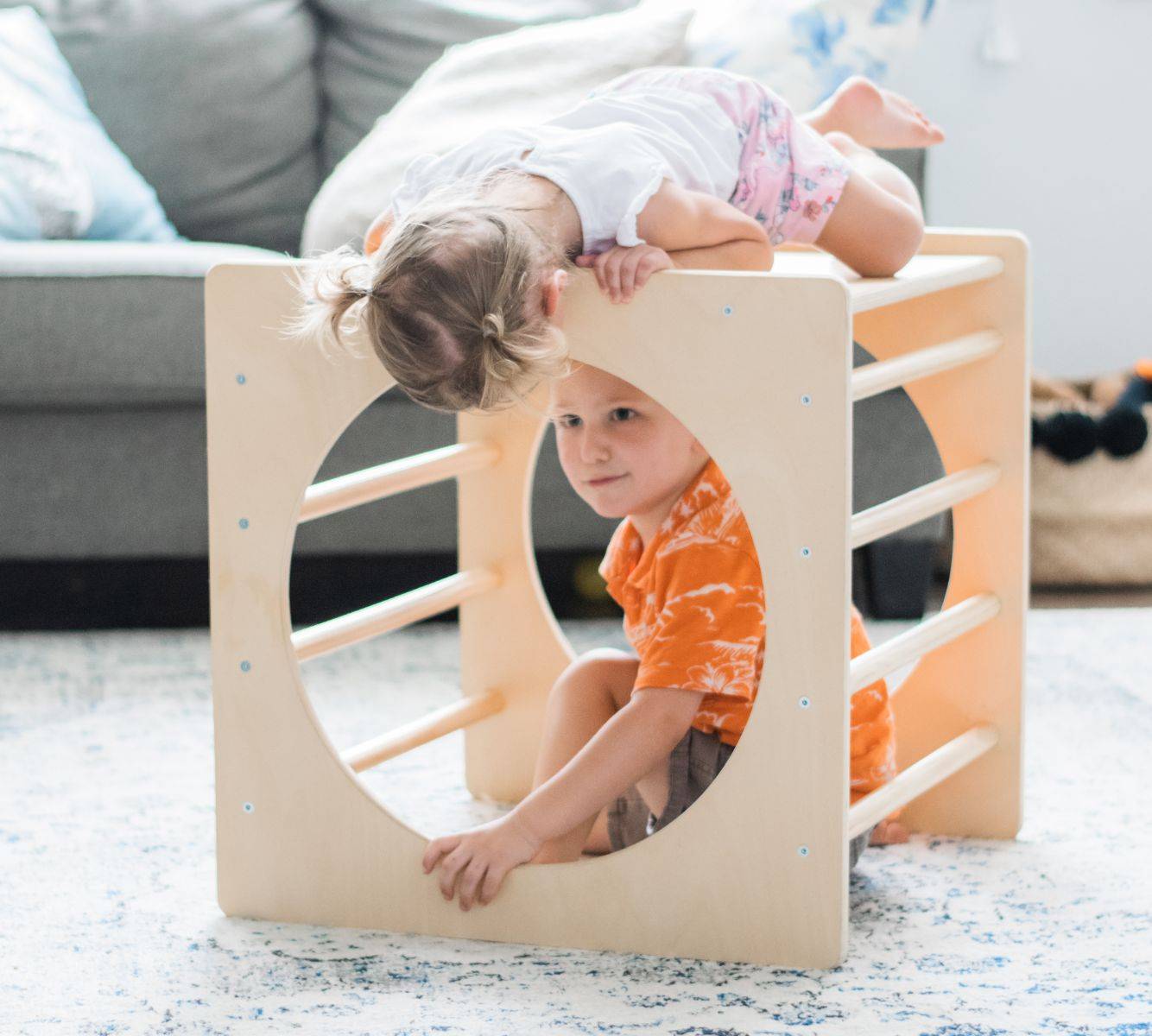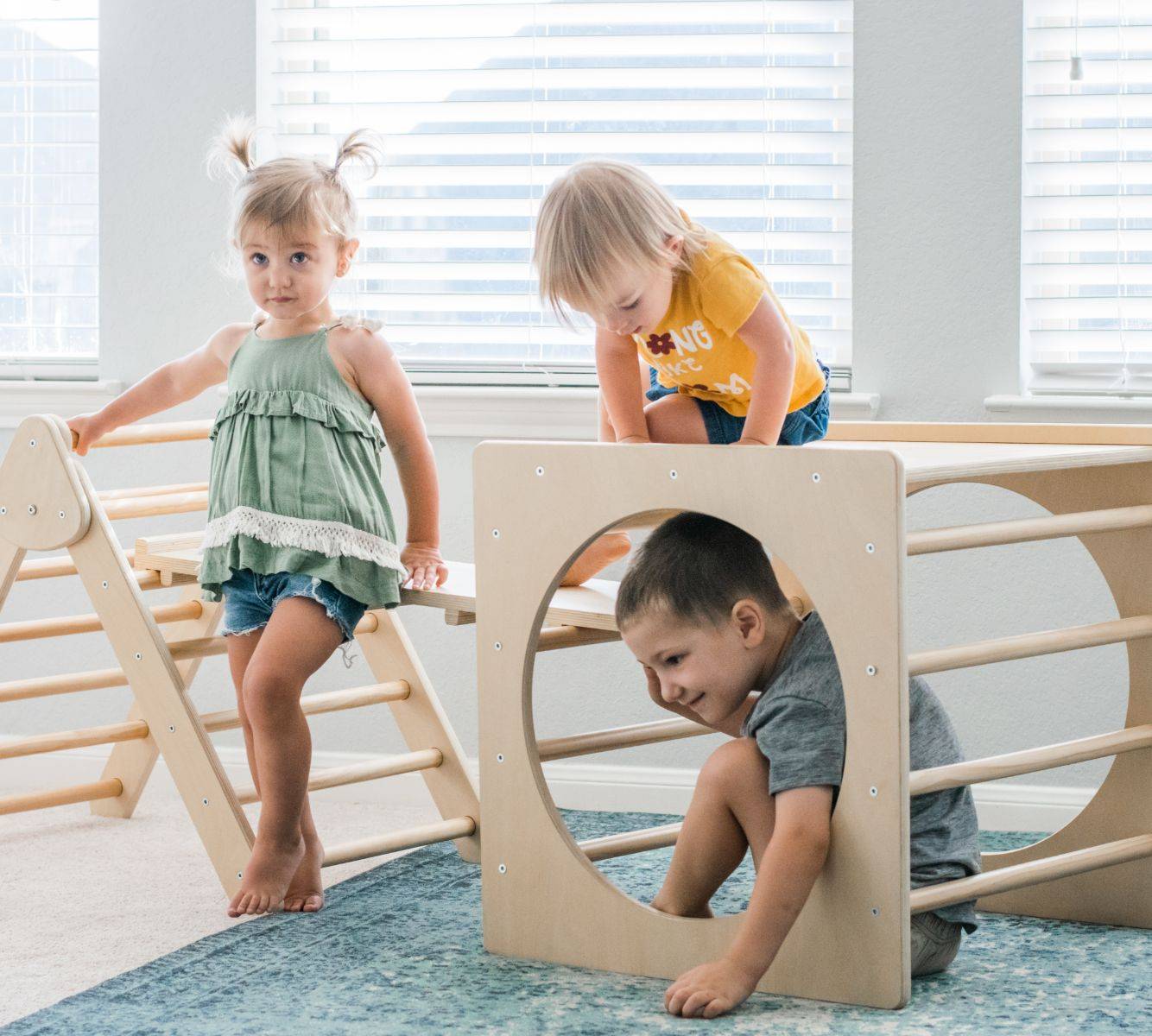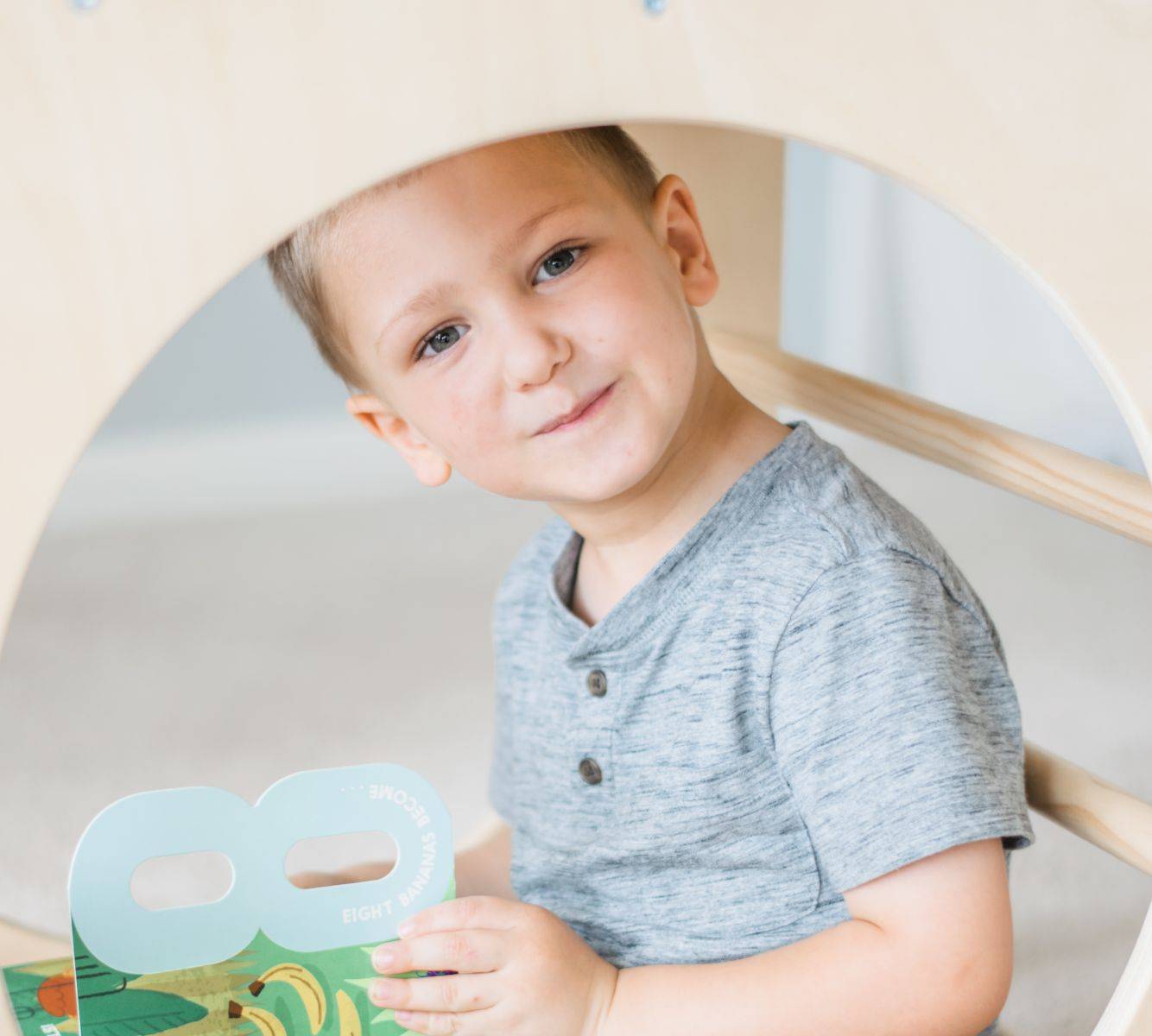 BUILT FOR YOUR CHILD'S SAFETY
✔️SMOOTH & SPLINTER FREE –
Feels smooth as a baby's bottom made of hardwood.
✔️CPSIA CERTIFIED SAFE–
Our products make parents feel confident and easy because they exceed US
safety standards and are made just the way you like them; eco-friendly & non-
toxic.
✔️STURDY & IMMOVABLE
The Tottlr Climbing Cube is our sturdiest climber for even the most rough and tumble
kids.
ONLY WOOD. NO PLASTIC.
✔️Made from White Baltic Birch Wood.
- ✔️Finish | Non-Toxic Water-based Finish
✔️Product Dimensions (L x W x H):
✔️Open Climber: 23 x 23 x 25 inches
✔️Accessory: 31.5 x 10 x .75 inches
✔️Holds up to 150 lbs,
✔️Weight: 18 lbs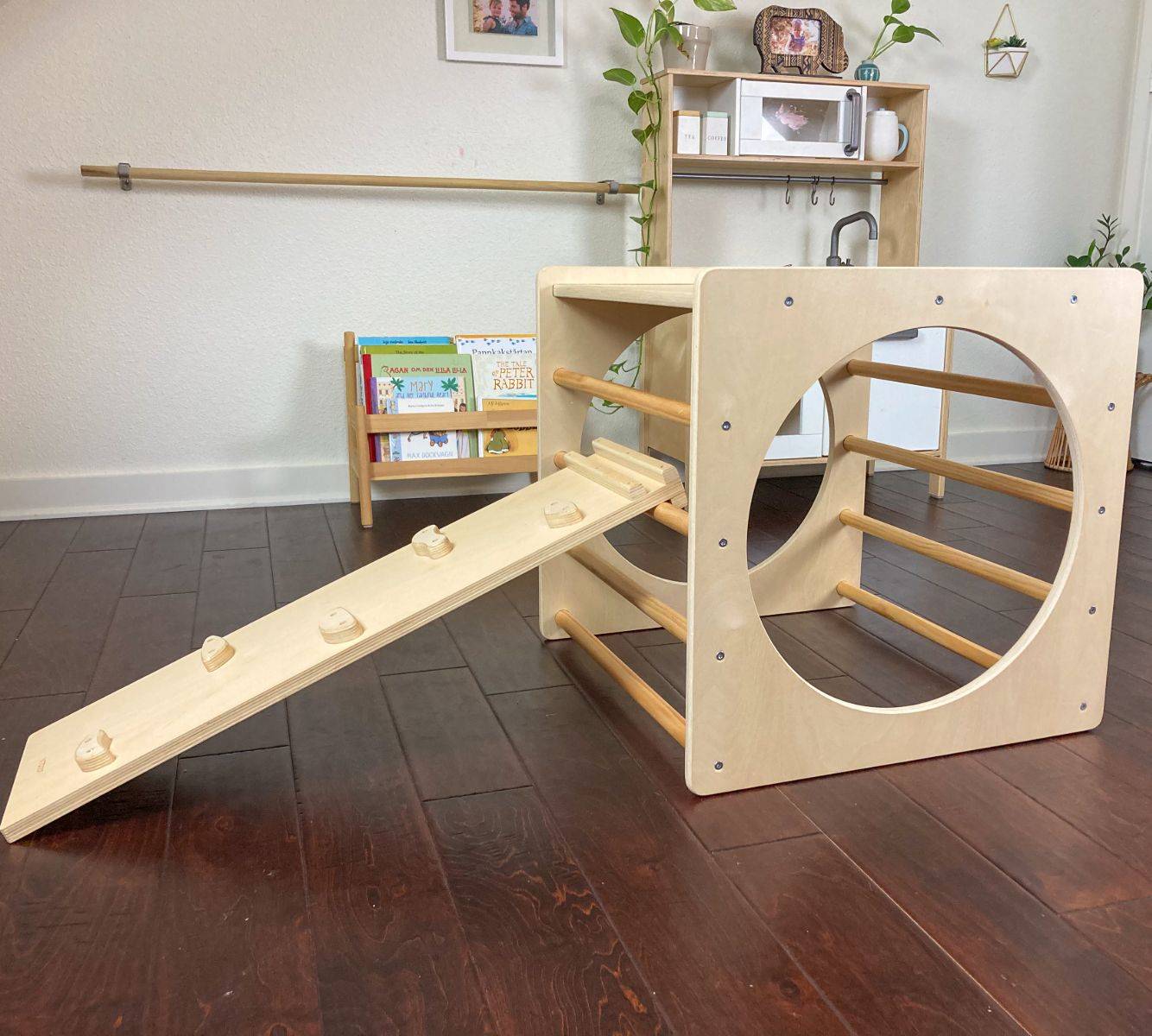 A GREAT START FOR YOUR LITTLE CLIMBER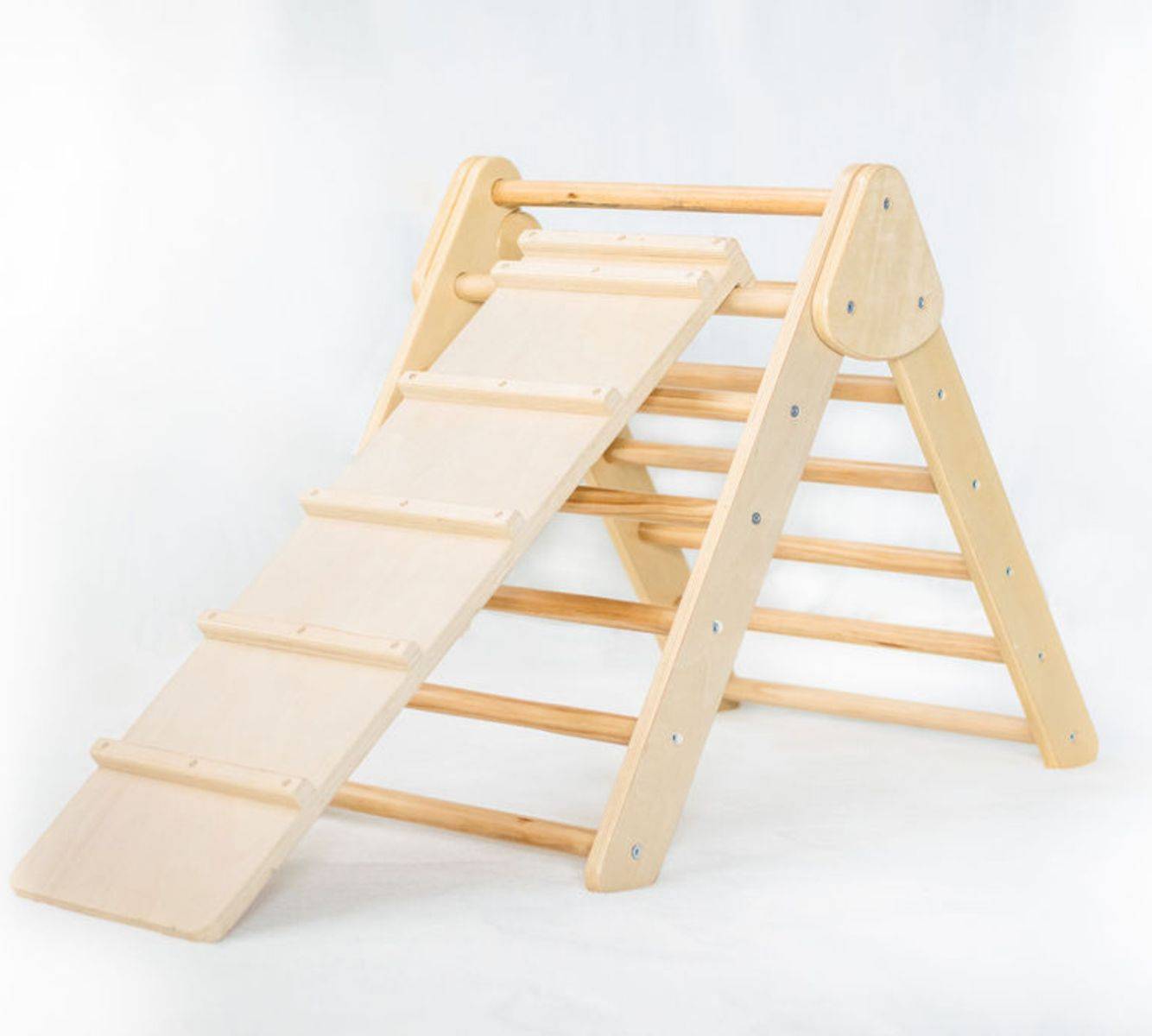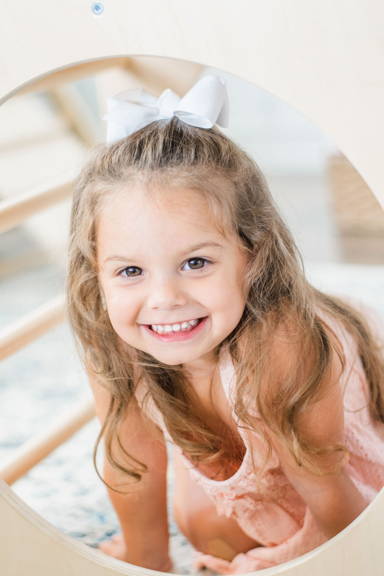 SAVE YOUR SANITY
The Tottlr Climbing Cube is an irresistible climber for children 1-5. If that's not enough,
no child has survived the cube without climbing through the tunnel.
✔️CLIMBER ON TWO SIDES
✔️FLAT TOP FOR STANDING
GROWS WITH YOUR CHILD
Tottlr Climbing Triangle can be purchased with our ramp slide so you can adjust the
difficulty level and create more variety throughout their childhood.
✔️MODULAR PIECES
✔️ADJUSTABLE LEVELS
✔️LOTS OF WAYS TO PLAY
YOUR CHILD'S BRAIN ON CLIMBING
Think your children are smart now, watch as they climb the ladder of
success before your eyes.
Did you know climbing develops the brain as well as the body? Once children first grab onto the
ladder rungs of our climber, they don't stop until they are at their peak.
✔️UNLOCKS CREATIVITY
✔️INSPIRES IMAGINATION
✔️IMPROVES FOCUS & ATTENTION
✔️BOOSTS CONFIDENCE
✔️DEVELOPS BODY AWARENESS
✔️ACCELERATES MOTOR DEVELOPMENT
✔️PROMOTES NATURAL PLAY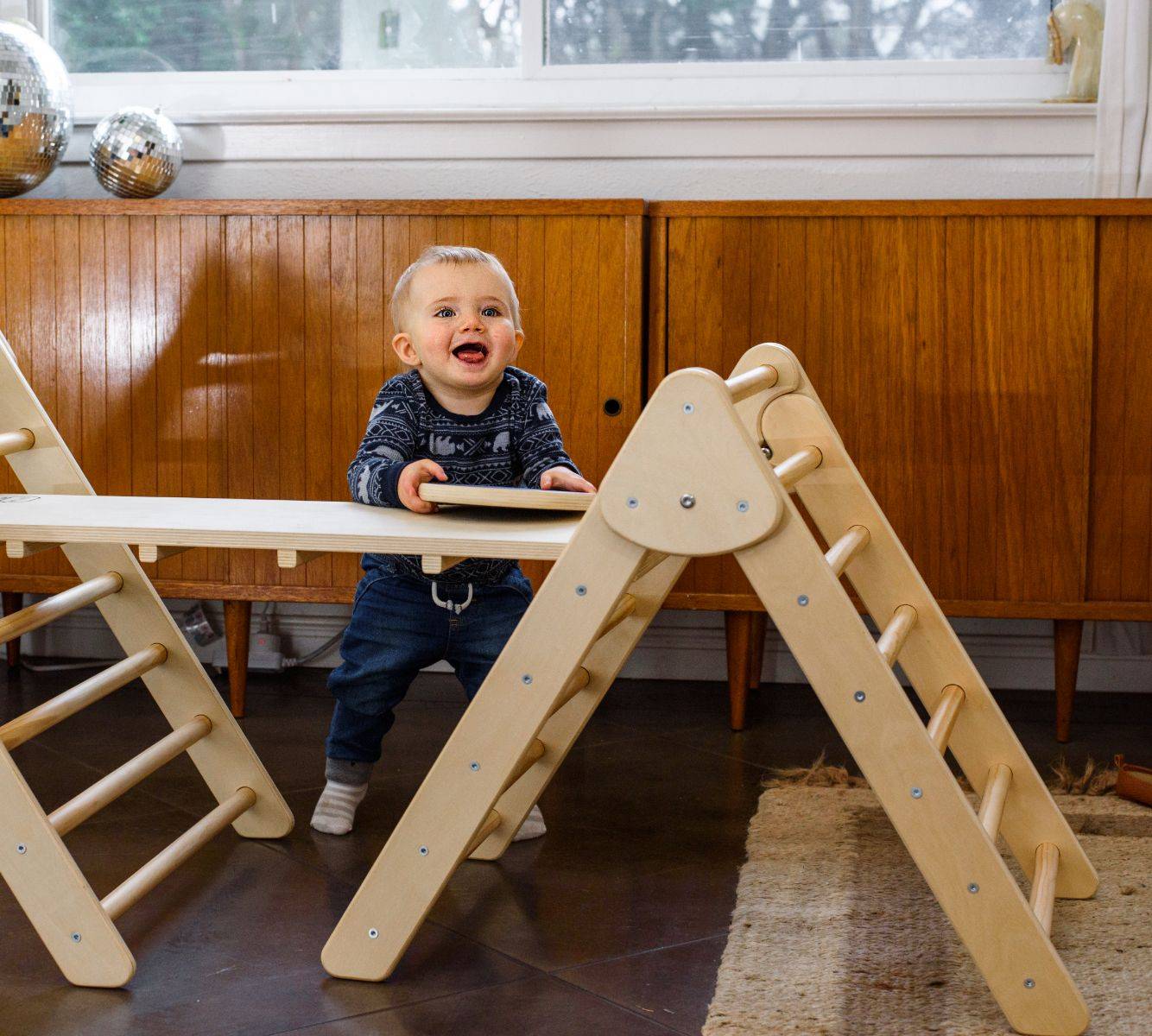 Unboxing Video
Watch X unbox and assemble her Tottlr Climbing Triangle along side her child. | Follow x on Instagram.
Video Review
This video provides you with an educational Tottlr Climbing Triangle review. This person is not affiliated or sponsored by Tottlr. We just love it, hope you can learn and enjoy!